Behind the X
Meet the Team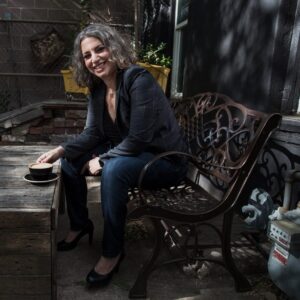 Frustrated by the lack of women on the TEDx stage, Dafna applied for her own TEDx license and began curating events in 2011. Chosen to be one of the inaugural 100 sites around the world for the first TED Women global event, she has continued to curate TEDxWomen events initially under the license TEDxCrestmooorPark and now as TEDx Cherry Creek.
A former TEDx Presenter, Entrepreneur, Writer, Speaker and now State Legislator, Dafna brings a wealth of experience, passion, and knowledge to the TEDx Cherry Creek experience.
With each event, Dafna continues to improve the experience for all involved. From her transformative Speaker Training Program to Interactive Presenter Experiences, both presenters and attendees will find this TEDx experience unlike any other.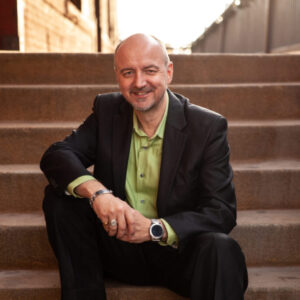 A TEDx Speaker, best-selling author, self-described "Recovering corporate CEO", and entrepreneur, Michael brings a wide array of talents and experiences to TEDx Cherry Creek.
Having curated TEDx events since 2011, Michael is the behind the scenes driving force behind each event, creating and producing a unique, intimate, and always engaging event for presenters and attendees alike.
Engaged with every aspect of the event and working closely with all members of the team, he approaches each event as an opportunity to improve from the one before. Always with the goal of making sure each presenter walks away with the experience of a lifetime, each audience member engaging in the conversation, and sending Ideas Worth Spreading into the world.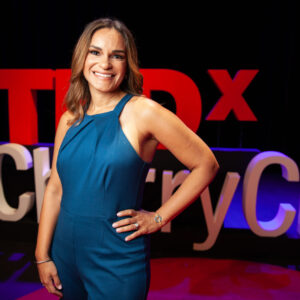 Karla Merrell brings over 8 years of event planning, strategy and sponsorship experience along with her passion for empowering women. A former attorney, and TEDx Speaker herself, Karla is a passionate motivational and leadership speaker that built a successful event business, Meet & Greet Events, from the ground up with the power of maximizing resources and relationships. Her unique approach to success and growth mindset led her to create the Client Maximizer and Refocus your Vision digital programs which has helped dozens of female entrepreneurs and coaches build successful businesses that add purpose and revenue to their lives.
Meet & Greet Events, a consultation company, works exclusively with female coaches, speakers and entrepreneurs to design and host memorable events that provide a transformational experience for the attendee and a community of collaboration for sponsors and speakers alike. The company focuses on providing a platform for female speakers to scale beyond the stage to position, market and sell out  long term coaching programs incrementing the event's impact and profit year round.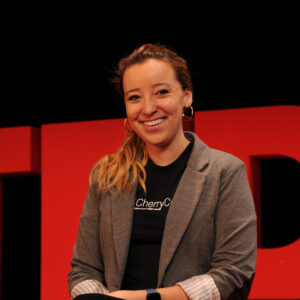 Nicole Baker is a Coach, podcaster and international speaker who helps high achievers ditch perfectionism, cut out hustle culture and start achieving goals with fun, fulfillment and wayyyyy more free time!
In the last 5 years of building up her own business, she has found that connecting with and building her community on social media has been one of her favorite parts of entrepreneurship!
Because of social media, Nicole has been featured in 100+ publications including the cover of SHECorporated, Thrive Global, The Self Helpless Podcast and The Mighty.
She is overjoyed to be on the TEDx Team and help Danfa and Michael spread their beautiful message with the internet world.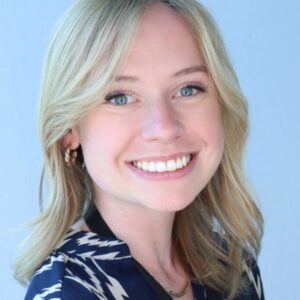 Lilly Seltz joins our team with a combination of experience in sales, project management, and analytics. Her opportunity to work across a broad range of teams has given her unique expertise in curating communication and cohesiveness for groups working together.
Lilly is eager to help facilitate engagement with the speakers & TEDx team, and to uplift the women in this extraordinary event.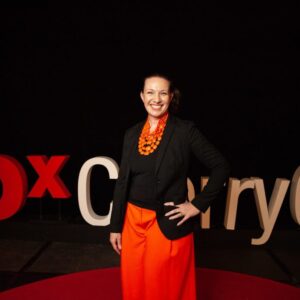 Advisory Board
TEDx Cherry Creek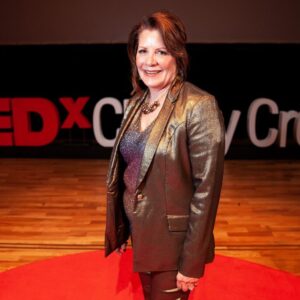 Christy's passion lives in the empowerment of people, both personally and professionally.
Her own varied life events, her many years as a spiritual seeker, and her distinctive blend of non-profit, sales, marketing and leadership expertise have given Christy a unique opportunity to see a broad scope of human experiences and transformations and a special ability to powerfully support people in their own situations, wherever that may be.
A former TEDx Presenter herself, Christy now brings her passions to TEDx Cherry Creek to help those who present, attend, and support the amazing events that are TEDx.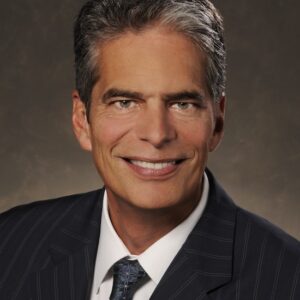 Ferd Belz is President, in charge of all real estate for L.C. Fulenwider, Inc., the corporate entity for the Fulenwider family holdings. He is significantly involved in the community, on boards, and philanthropically.
He has been a stalwart supported or TEDx Cherry Creek for years. Ferd is responsible for the rebranding of TEDxCrestmoorPark to TEDx Cherry Creek.
A passionate believer in the power of women and youth, Ferd is a strong supporter of TEDx Cherry Creek and its mission. When time and his travel schedule allow, he can often be found in the audience as one of the biggest cheerleaders of the speakers on stage.